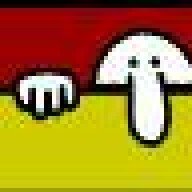 Gender:

Male

Birthday:

June 23

Location:
Loading...

About

Gender:

Male

Birthday:

June 23

Location:

Sexual Orientation:

50% Straight, 50% Gay

Interests:

Domestic & World Travel, Enjoy Outdoors, Camping, Hiking, Skiing, Theater, Singing in a group, all Music-Classical or Modern, except Rap, enjoy Cooking, GoodFood, History, Archaeology, Genealogy, NY Yankees, & SEX

Languages Spoken:

English only (but trying to learrn Greek and Mandarin Chinese)

BI Sexual Man....Divorced.
US Navy veteran, 2 sons from different mothers (1 a lawyer, and
1 a US Marine....."SEMPER FI").
Enjoy Flaccid cocks of all sizes, Manly Men, Edging and Jacking
with my Buds......
Hot Women and Hairy Men...especially redheads of both sexes.
I feel that I am blessed to be BI-sexual.

Interact

Content:

Yahoo! Messenger:

silvertriumph2@yahoo.com

Skype:

napoleon-452

Signature

EL 6" x EG 5.5" CUT


Happily Partnered

, NO hook-ups. Friendships OK.


Proud Democrat.

Thank you President Obama.